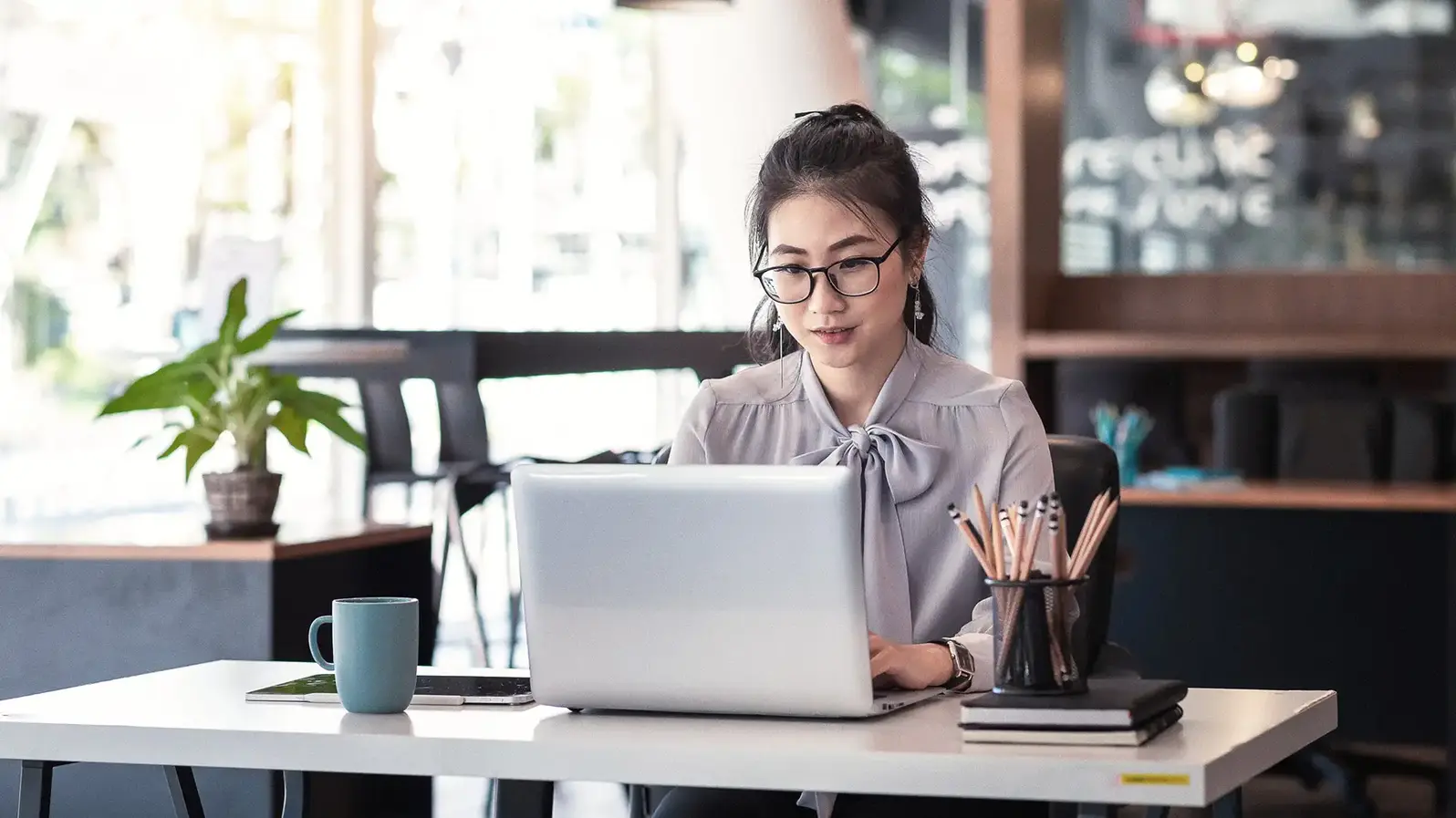 With us, you benefit from trust-based working hours or a flexible working schedule model. We are convinced that this will create the ideal framework for you to reconcile family, career and leisure time. Depending on your position, you will work either in trusted flexitime or in a flexitime model in combination with a working time account. In both models, you can manage your working hours on your own and take time off in lieu for overtime worked, so that you can react flexibly in the event of unforeseen circumstances. We also offer individual part-time models. This gives you the option of adapting your work to your current life situation, such as in the case of childcare or caring for a close relative.
In addition to flexible working hours, we offer you the opportunity to work on a mobile basis. Our modern technical equipment helps you to be productive from other locations, be it from home, at customer locations, supplier locations or at our other sites.
In addition to your annual vacation entitlement, we give you additional days of paid time off for December 24 and 31 if they fall on a workday.
Modern equipment is a given for us. Our workstations are equipped with height-adjustable desks and multiple monitors.
We will also provide you with a powerful laptop and a smartphone, which you can use to work flexibly.
Compensation & development opportunities
We achieve our goals together. Accordingly, we reward your commitment and let you share in the company's success.
In addition to an attractive fixed salary, you will receive numerous special bonuses, e.g. a 13th month's salary. Monthly salary or a performance-related special bonus.
In addition to the salary package, we offer attractive supplements for our foreign assignments.
Do you want to develop professionally and personally?
We support you with targeted individual measures on your way to tap into your potential as much as possible. In this way, we support you in your professional development, e.g. through training as a technician, master craftsman or part-time studies.
Furthermore, we offer you various possibilities for development and networking. As an international company, we also promote global cooperation by offering individual language courses.
With us, you benefit every month from an attractive subsidy for childcare at a daycare center or comparable facility. For each child, you receive up to 100 EUR as a net subsidy on top of your salary package.
We want you to be secure in your old age and to be able to enjoy your retirement. That's why we offer you an attractive employer contribution as part of our company pension plan, as well as cash supplements to your own savings amount.
Through our Corporate Benefits program, you receive attractive discounts on products and services from over 800 well-known suppliers in the areas of travel, fashion, technology, mobile communications, etc.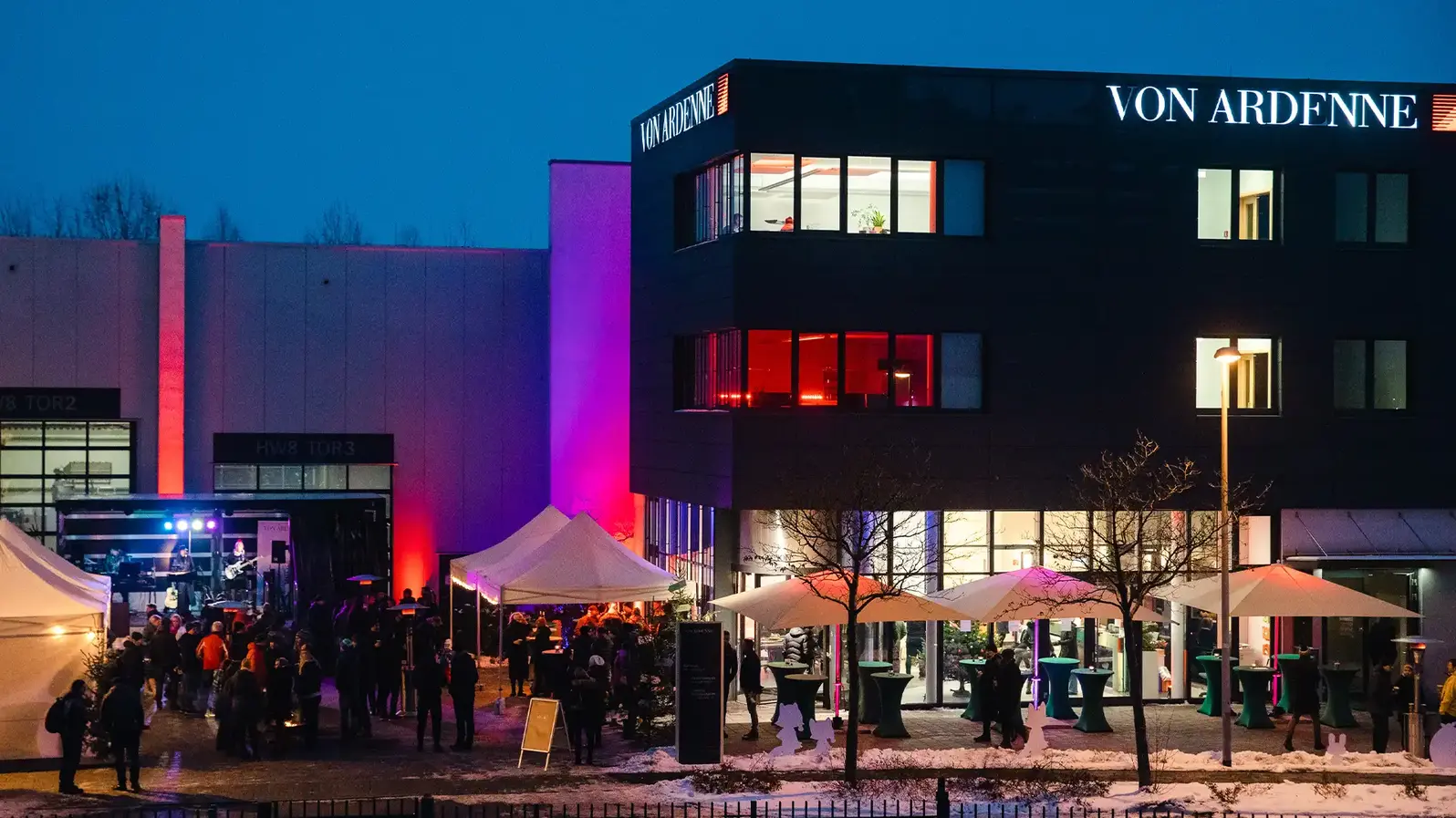 Through our employer subsidy, we make it possible for you to have inexpensive food in your breaks. Our in-house company restaurant serves freshly prepared breakfasts and lunches daily.
Spring and Christmas parties, children's Christmas parties, joint running events such as the REWE Team Challenge. We also get together in smaller groups, for example in running groups or on our soccer team.
Ergonomically equipped workstations (with a height-adjustable table, several monitors), health campaigns and preventive measures. Through our group accident insurance, you also benefit privately from global insurance coverage and trustworthy care by company physicians.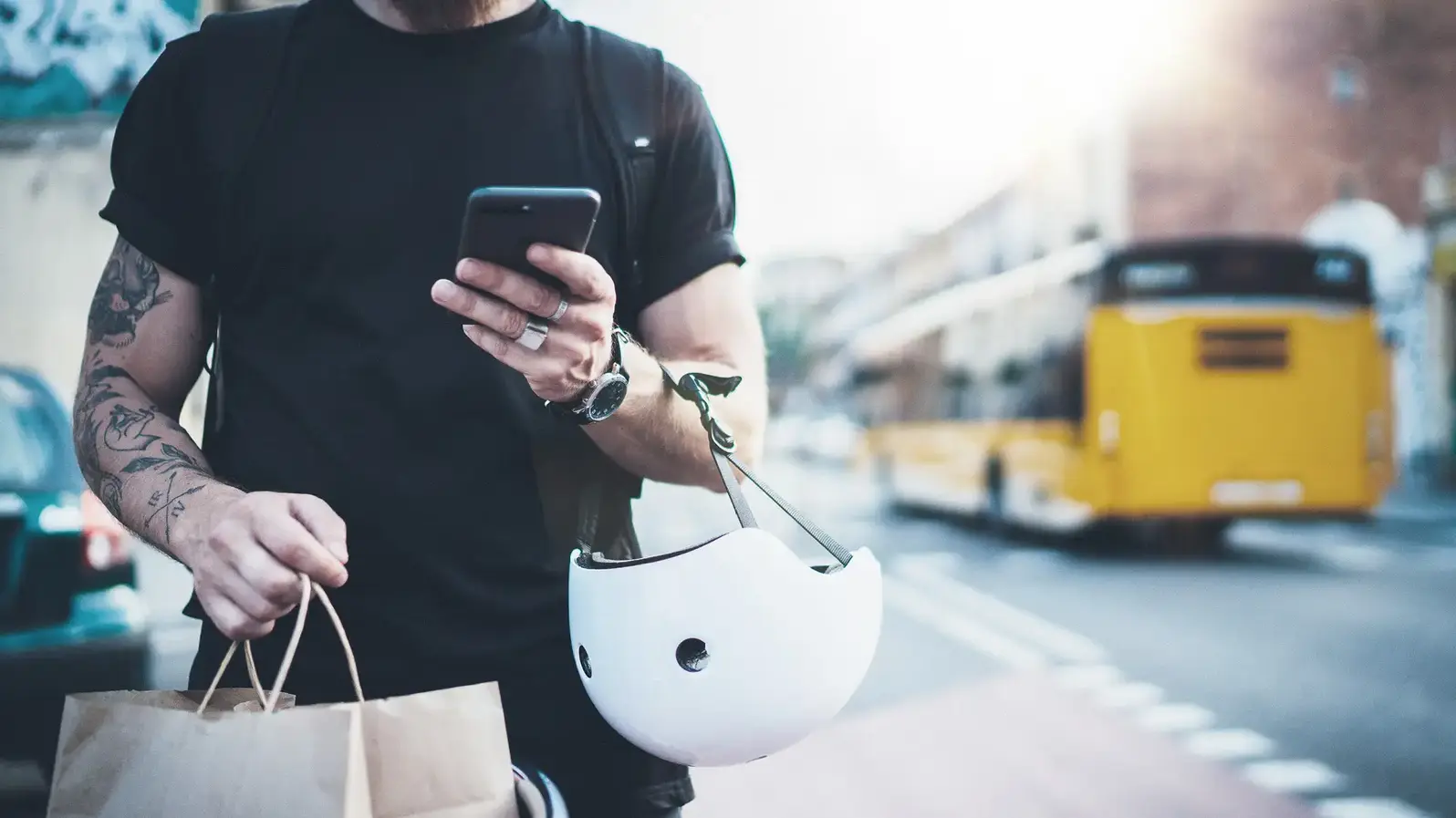 Sustainable mobility is an important concern for us. Therefore, we offer you a discounted monthly Jobticket or Germany ticket for public transport.
You also have the option of leasing an (e-)bike through us as your employer. We also provide bicycle parking, shower rooms and changing rooms.
You can easily get to work by public transport. The stop is right in front of our door.
We also offer company-owned parking spaces. You will find numerous shopping options in the immediate surrounding area.
Training
Trainees can also take advantage of these additional benefits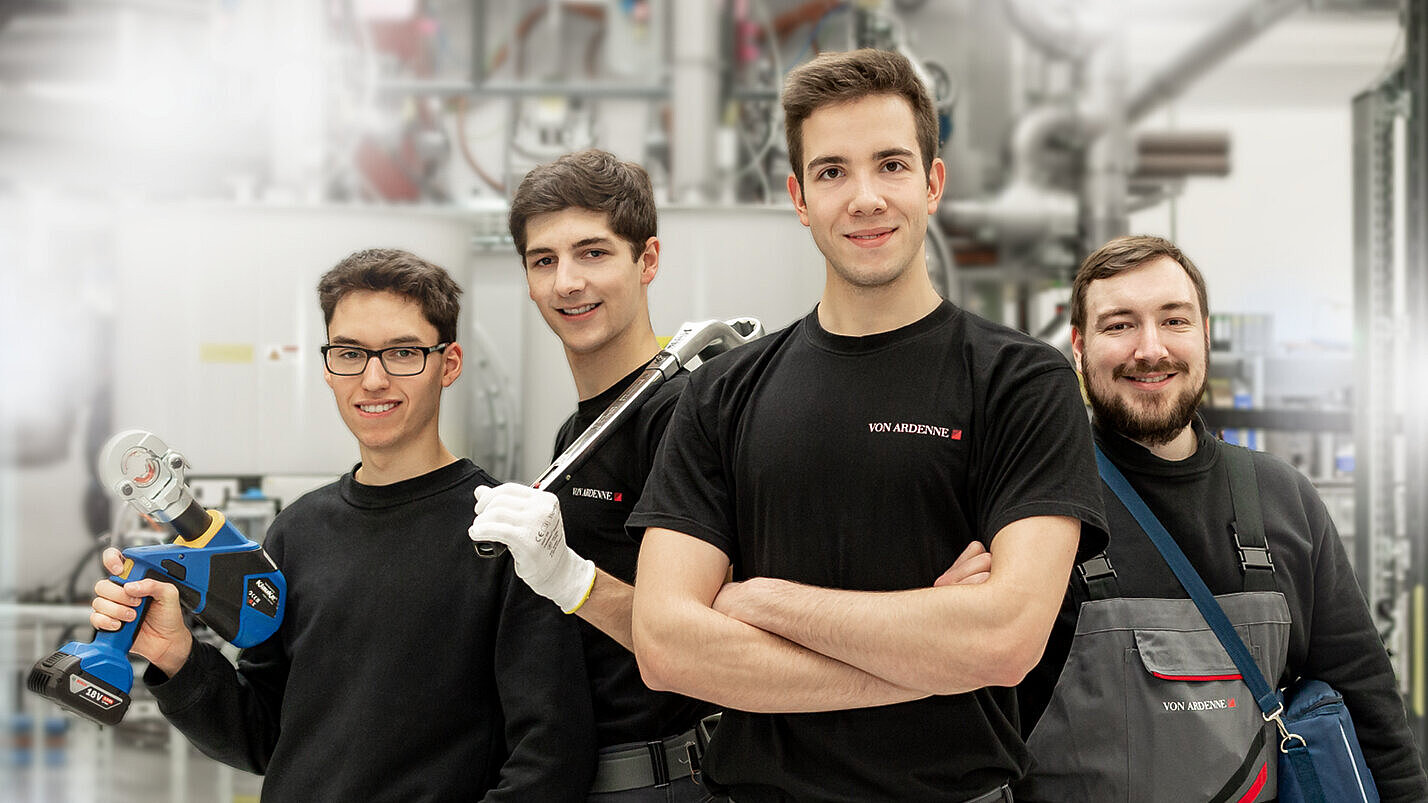 1If you live in your own apartment or shared apartment, you will receive a monthly allowance of 150 EUR from us towards your rental costs.
2We'll get you going. If you successfully complete the driving test within the training period and after the probationary period (4 months), you will receive a subsidy of 1,000 EUR from us - even if you have already started your driving training at VON ARDENNE.

Through our subsidy as an employer, we make it possible for you to have particularly affordable food in your breaks. In our in-house company restaurant, you will receive freshly prepared breakfast and lunch specials every day.

3We will reimburse you a flat rate per kilometer for travel to our inter-company training partners.